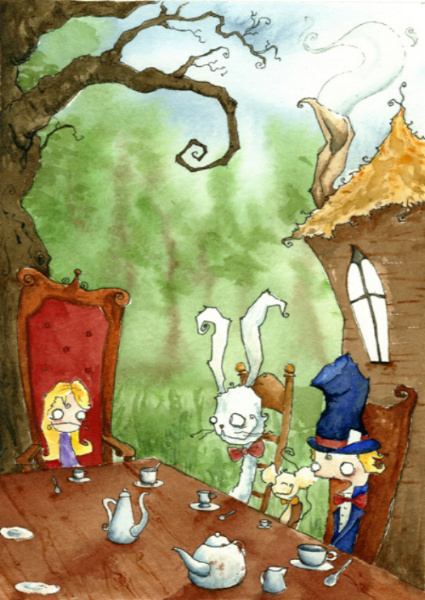 I love tea, all types too! I love Jasmine, White, Green, Black, Chai, English, and Oolong tea; plus many more! Tea soothes the senses, calms me down, and teaches me how to relax. And in celebration to my tea addiction, I will post some of my favorite quotes on tea!

If your a tea lover like me, you may enjoy these:
There is a great deal of poetry and fine sentiment in a chest of tea.
~Ralph Waldo Emerson, Letters and Social Aims

Strange how a teapot can represent at the same time the comforts of solitude and the pleasures of company. ~Author Unknown

Each cup of tea represents an imaginary voyage.
~Catherine Douzel

There is no trouble so great or grave that cannot be much diminished by a nice cup of tea. ~Bernard-Paul Heroux

If man has no tea in him, he is incapable of understanding truth and beauty.
~Japanese Proverb

Tea is instant wisdom - just add water!
~Astrid Alauda
It's always tea time.
~Lewis Carroll, Alice in Wonderland
Well that was the silliest tea party I ever went to!
~Lewis Carroll, Alice in Wonderland
That's just a few of the many quotes I found. Whenever I read these, it makes me want throw the most craziest tea party ever!!!